Branka Vierda Programska direktorica // Program Director
Branka Vierda je magistrica prava i radi kao programska direktorica u Inicijativi mladih za ljudska prava – Hrvatska. U YIHR-u je počela raditi 2017. godine, najprije kao koordinatorica programa pravda, zatim kao koordinatorica programa pravda i programa ppomirenja. Radila je i obučavala se u području ljudskih prava više od deset godina te ima opsežno i raznoliko iskustvo u aktivizmu, društvenom i institucionalnom zagovaranju i obrazovanju. Njezino područje interesa je istraživanje, zagovaranje i obuka mladih u području tranzicijske pravde s posebnim naglaskom na politike sjećanja. Organizirala je i održala predavanja na brojnim programima, panelima, konferencijama i radionicama na teme politike i kulture sjećanja te suočavanja s prošlošću, s fokusom na pomirbu na Zapadnom Balkanu i nasljeđe ratova 1990-ih. Završila je i obrazovni program Centra za ženske studije u Zagrebu te s odličnim uspjehom završila Seminar Raphaela Lemkina za prevenciju genocida u organizaciji Instituta za prevenciju genocida i masovnih zločina Auschwitz. Godine 2023. dodijeljena joj je priznanje Ordinary Hero Centra za postkonfliktna istraživanja za aktivan i hrabar rad u promicanju vrijednosti pravde, mira i pomirenja. _______________________________________//_________________________________ Branka Vierda holds a master's degree in law and works as a Program Director in the Youth Initiative for Human Rights - Croatia. She started working at YIHR in 2017, first as a coordinator in the Justice Program then as a coordinator in the Justice and Reconciliation Program. She has worked and trained in human rights for more than ten years and has extensive and varied experience in the field ranging from activism to social and institutional advocacy and education. More narrowly, her areas of interest are research, advocacy and youth training in the field of transitional justice with a special emphasis on politics of memory. She organized and gave talks at numerous programs, panels, conferences and workshops on the topics of politics and culture of memory and dealing with the past, with a focus on reconciliation in the Western Balkans and the legacy of the 1990s wars. She also graduated from the Center for Women Studies educational programme in Zagreb and completed with distinction the Raphael Lemkin Seminar for Genocide Prevention organized by the Auschwitz Institute for Prevention of Genocide and Mass Atrocities. In 2023 she was awarded the Post-Conflict Research Center's Ordinary Hero Recognition for active and courageous work in promoting the values of justice, peace, and reconciliation.
Morana Starčević Izvršna direktorica // Executive Director
Morana Starčević završila je preddiplomski studij filozofije i sociologije i diplomski studij sociologije na Filozofskom fakultetu Sveučilišta u Zagrebu. Svoje neformalno obrazovanje započinje 2008. godine pohađajući seminare i treninge o zelenoj ideji. Odradila je pripravništvo za Zelenu grupu Europskog parlamenta i Federaciju mladih zelenih Europe. Bila je članica izvršnog odbora Cooperation and Development Network Eastern Europe od 2011. do 2013. godine te je sudjelovala u organizaciji neformalih edukacija o ljudskim pravima, političkoj participaciji mladih i aktivizmu. U Inicijativi je od ožujka 2014. godine na poziciji Voditeljice ureda. Početkom 2015. godine postaje v.d. izvršne direktorice Inicijative mladih za ljudska prava te u travnju 2015. preuzima poziciju izvršne direktorice na kojoj ostaje do veljače 2017. godine. Nakon rada u konzaltingu vraća se na poziciju izvršne direktorice Inicijative u veljači 2019. godine. 2021. završila je obrazovni program Akademija poslovih vještina.____________________________________//__________________________ Morana Starčević completed undergraduate studies in philosophy and sociology and graduate studies in sociology at the Faculty of Humanities and Social Sciences of the University of Zagreb. She started her informal education in 2008, attending seminars and trainings on the green idea. She did an internship for the Green Group of the European Parliament and the Federation of Young Greens of Europe. She was a member of the executive board of Cooperation and Development Network Eastern Europe from 2011 to 2013 and participated in the organization of informal educations on human rights, youth political participation and activism. She has been in the Initiative since March 2014 in the position of Office Manager. At the beginning of 2015, she became an Acting Executive Director, and in April 2015 she assumed the position of Executive Director, where she remained until February 2017. After working in consulting, she returned to the position of Executive Director of the Initiative in February 2019. In 2021. she completed Academy of Bussiness Skills educational programe.
Ana Gvozdić Provoditeljica programa / Program Officer
Ana Gvozdić je završila mirovne studije 2021. godine na Macalester College-u u Sjedinjenim Američkim Državama. Tijekom studija fokusirala se na teme tranzicijske pravde na Zapadnom Balkanu, posebice kulturu sjećanja kroz završni rad o sjećanju na djecu u ratu u Srbiji, Bosni i Hercegovini i na Kosovu. Kroz pripravništva u organizacijama civilnog društva te angažman u lokalnoj zajednici podržavala je programe mirovnog obrazovanja te se borila protiv rodno-uvjetovanog nasilja. U Inicijativi mladih za ljudska prava počinje raditi 2021. godine. __________________________//_____________________________ Ana Gvozdić completed peace studies in 2021 at Macalester College in the United States of America. During her studies, she focused on the topics of transitional justice in the Western Balkans, especially the culture of memory through her final thesis on the memory of children in the war in Serbia, Bosnia and Herzegovina and Kosovo. Through internships in civil society organizations and engagement in the local community, she supported peace education programs and fought against gender-based violence. He will start working at the Youth Initiative for Human Rights in 2021.
Dorotea Strelec Provoditeljica programa / Program Officer
Dorotea Strelec 2019. je godine stekla zvanje magistre politologije na Fakultetu političkih znanosti Sveučilišta u Zagrebu. U Inicijativi mladih za ljudska prava radi od 2021. kao asistentica na programima. Za vrijeme studija, tri je godine volonterski radila u stručnom studentskom časopisu Mali Levijatan, najprije kao članica uredništva, a zatim kao glavna urednica. Uz rad u uredništvu na Fakultetu je demonstrirala na nekoliko kolegija vezanih uz sigurnost i međunarodne odnose, a na završnoj je godini studija sudjelovala i u radu Studentskog zbora FPZG-a. Uz studij se usavršavala pohađajući programe neformalnog obrazovanja poput Studentskog programa Akademije za politički razvoj, Škole društvene pravednosti u organizaciji Zaklade Friedrich Ebert, Edukacijskog programa Praktičar socijalnih inovacija u organizaciji YIHR Hrvatska te Mirovnih studija Centra za mirovne studije. Kao članica organizacijskih timova, radila je na nekoliko ERASMUS+ projekata za mlade, poput Model European Union Zagreb i European Youth Weeks. Članica je Izvršnog odbora Društva Naša Djeca Varaždin i Upravnog odbora Mreže mladih Hrvatske. ___________________________________//_________________________________ In 2019, Dorotea Strelec earned a master's degree in political science at the Faculty of Political Sciences of the University of Zagreb. She started working at the Youth Initiative for Human Rights since 2021 as a program assistant. During her studies, she volunteered for three years in the professional student magazine Mali Levijatan, first as a member of the editorial board, and then as editor-in-chief. In addition to working in the editorial office at the Faculty, she demonstrated in several courses related to security and international relations, and in her final year of study, she also participated in the work of the FPZG Student Union. In addition to her studies, she improved by attending non-formal education programs such as the Student Program of the Academy for Political Development, the School of Social Justice organized by the Friedrich Ebert Foundation, the Practitioner of Social Innovation educational program organized by YIHR Croatia, and the Peace Studies Center for Peace Studies. As a member of organizational teams, she worked on several ERASMUS+ projects for young people, such as Model European Union Zagreb and European Youth Weeks. She is a member of the Executive Board of the Society Our Children Varaždin and the Board of Directors of the Croatian Youth Network.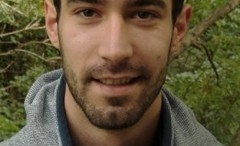 Mario Mažić Osnivač // Founder
Mario Mažić rođen je u Sisku, a odrastao između Siska i Petrinje zbog ratnih događanja u 1990-ima. Završio je opću gimnaziju i upisao Fakultet političkih znanosti 2006. godine. Završio je ljetni akademski program iz međunarodnih odnosa i politologije na Sveučilištu u Oslu, Norveška (2008) i ljetni program iz povijesti i književnosti Sveučilišta Northwestern (2010). Godine 2012. sudjelovao je u fellowship programu Dijalog o prošlosti i odgovornost na Institutu za izučavanje ljudskih prava Sveučilišta Columbia u New Yorku, SAD. Tijekom srednjoškolskog obrazovanja vodio je i uređivao emisiju na teme relevantne za mlade na lokalnom radiju. Kasnije se pridružio Omladinskoj grupi Hrvatskog helsinškog odbora za ljudska prava koju je nekoliko godina koordinirao dok nije postao suradnikom u Programu obrazovanja za ljudska prava. Član je upravnog odbora Fonda za humanitarno pravo Kosovo. Osnovao je YIHR u Hrvatskoj 2008. godine u koordinaciji s regionalnom mrežom YIHR.
Nikola Puharić Predsjednik upravnog odbora // President of the Governing Board
Nikola Puharić diplomirao je na Fakultetu političkih znanosti u Zagrebute povijest na Filozofskom fakultetu u Zagrebu. Radio je kao novinar i suradnik u odnosima s javnošću, programski direktor Inicijative, konzultant. Njegovo područje profesionalnog i istraživačkog interesa su ljudska prava te studije nacionalizma, politika povijesti i sjećanja na području bivše Jugoslavije.